General Practice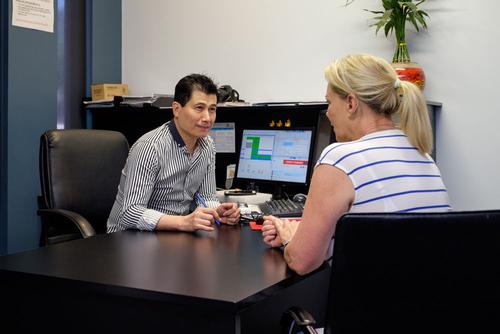 At New England Skin & Medical Clinic in Tamworth we offer a range of specialised services and well as general practice medicine. We are able to offer Telehealth GP consultations from Tamworth NSW which are easily accessible via video-call or telephone.
How We Can Care for You
Men's Health: Dr Or offers preventative care and treatment for a wide range of men's health concerns such as incontinence, PSA.
Women's Health: We provide advice and treatment in all aspects of women's health, as well as preventative care and screenings with our qualified nurse practitioner or female doctor.
Management of Chronic Disease: If you have diabetes, hypertension, asthma and associated allergies or another chronic disease, we can help you manage and control your condition to live the healthiest way possible.
General Health: An overview of our general practice medical services
General Consultations
Travel Advice
Weight and Nutritional Management
Sexual Health Advice
Mental Health
Q-Fever Vaccinations
Pre-Employment Medical Examinations
Fitness to Drive Medical Assessments
Nursing Home Visits
Flu Vaccinations
Court Order and Employment Drug Testing
Corporate Employee Injury Management
Melanoma and Skin Cancer Diagnosis and Treatment
Endoscopic Surgery