L'Or Cosmetics
Where Beauty Meets Science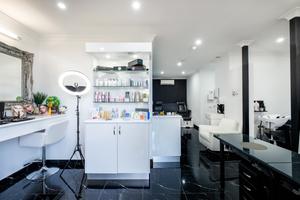 L'Or Cosmetics is a unique medical salon based in Tamworth NSW, that combines beauty with science. Offering a wide range of services including everyday beauty treatments along with providing treatments for patients with skin conditions, post-operative scarring and patients who are undergoing treatments such as chemotherapy.
L'Or Cosmetics have the ability to travel to outlaying areas such as Barraba, Inverell and Manilla depending on the services needed. We can performs minor cosmetic procedures for patients who use injectable wrinkle treatments such as botox and fillers.
Our senior beauty therapist offers a variety of relaxation therapy including pregnancy massages, remedial, and post surgical lymphatic drainage. Our qualified hairdresser offers a range of services from colours and cuts, treatments for damaged hair, scalp and hair loss.
Using world reknowned products like Mesoestetic, Keune, asap skin care, and Curtis Collection by Victoria we know what works and how to use it.
Our staff are highly qualified, using the latest technological equipment and devices for treatments. Thanks to our affiliation with Dr Edward Or of New England Skin & Medical Clinic, we always have someone on hand for medical advice.