Anjali Mittra
Senior Hair Stylist
For Anjali Mittra, hair is a passion, A passion that began at a young age. She has steadily crafted a name for herself as a talented hair stylist, colorist and specialist in color correction. Anjali prides herself on making her clients feel renewed and refreshed after every salon experience.
She focuses on every detail to create a polished, fresh look for her clients. Having traveled the world and worked with celebrity clientele, she keeps up with the latest techniques and hair trends. Whether you want a contemporary classic cut or a relaxed street style inspired color you are sure to be pleased with the experience you have with Anjali. Anjali lives and breathes hairdressing and devotes long hours to pursuing her passion. She continues her education by
attending Masterclasses and hair shows, as well keep abreast with online education to ensure that she stays up to date on the latest styles and techniques.
Chemical Straightening, Keratin Smoothing treatment are Anjali's Specialty, along with tape in and keratin bond hair extensions.
Getting her Certificate 3 in Hairdressing from City n Guilds London, from Edge Academy Sydney Australia and A Diploma holder in hairdressing from India. She has worked with award winning salons in around the world. She is well trusted by clients who also love her energy and enthusiasm.
Vivienne L'Or
Cosmetic & Paramedical Tattoo Artist
Vivienne doubles as our Practice Manager, as well as our Cosmetic and Paramedical Tattoo artist.
So that we can offer a holistic approach to your health and well-being at L'Or Cosmetics, earlier this year, Vivienne obtained her qualifications in the field of Cosmetic and Paramedical Tattooing after two intensive training sessions at the Cosmetic and Paramedical Tattooing, Brisbane with Permanent Makeup Australia (PMA).
CoVid 19
KEY INFORMATION FOR APPOINTMENTS:
---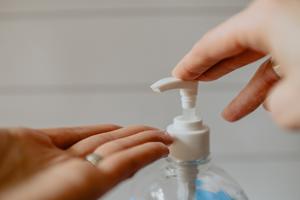 We are able to offer Telehealth GP consultations from Tamworth NSW which are easily accessible via video-call or telephone.
We want to reassure you that we are taking the Coronavirus (COVID0-19) very seriously and while it remains self-limiting for the majority amongst us, it's important to limit the spread to protect the health and wellbeing of the whole population.
With this in mind, we have instituted the following measures:

What we are doing:
Any staff member or practitioner who is feeling unwell or is showing symptoms will be asked not to come to work
Appointments are being spaced out to allow extra hygiene measures & reduce the wait time
We are regularly cleaning door handles and shared surfaces with medical grade disinfectant at the start of the day, hourly throughout the day and at the close of clinic
Clear guidelines/information has been placed in the waiting rooms with regard to hand hygiene and preventative measures
What we ask you to do: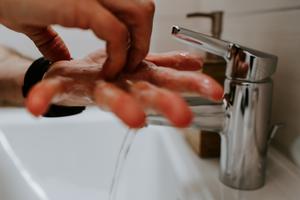 All patients are asked to hand sanitise on arrival and departure
Arrive as close to your appointment time as possible
We kindly request that if you are displaying symptoms of fever, sore throat, cough or flu-like illness that you please call us and we will re-schedule your appointment.