Dr Edward Or
MBBS
Dr Edward Or completed his medical degree in Guanzhou, PR China in 1984.
He completed his second medical degree in Australia in 2006, and received fellowships with both the Royal Australian College of General Practitioners and the Australian College of Rural and Remote Medicine.
At New England Skin & Medical Clinic Dr Edward Or consults with patients for general consultation, he is a qualified GP Surgeon and performs a regular Endoscopic theater list in Inverell for patients in the outlaying rural areas. He is highly qualified and has a special interest in melanoma and skin cancer diagnosis and treatment. He performs minor cosmetic procedures for patients who use injectable wrinkle treatments and fillers. Dr Or offers a clinic in Inverell, the Sapphire City every Thursday from 3pm.
Dr Edward Or commenced practicing medicine in Melbourne before relocating to the New England area in 2006 to undertake his surgical registrar training at Armidale hospital. He enjoyed the country lifestyle so much that he decided to stay in the area and settle in Tamworth in 2011 when he opened his current private practice at Northgate Medical Centre complex. Dr Or has rooms on Sweeney Street, Inverell New South Wales for Clinics where he performs minor cosmetic procedures for patients who use injectable wrinkle treatments and fillers.
The practice is situated right next door to L'Or Cosmetics and Tamworth Medical Imaging. The Inverell Clinic is based on Sweeney Street, Inverell.
Dr Edward Or is an enthusiastic and very keen badminton player. He regularly plays at the Tamworth DOME.
Vivienne L'Or
Practice Manager
Vivienne commenced employment with New England Skin & Medical Clinic in 2009 as the Practice Manager and completed the Diploma of Practice Management (Medical) in 2010, for which she also won the Practice Manager of the Year Award with the Australian Association of Practice Managers in the same year.
In 2012 Vivienne completed the Diploma of Business Administration, Workplace Training and Assessment Certificate IV (2014) and in 2015 completed the Human Resources Certificate IV with the Tamworth Community College. She became a Certified Practice Manager (AAPM), and commenced studies for a Masters of Business Administration with the Australian Institute of Business, Adelaide (on foot). Vivienne is currently studying to obtain the Beauty Diploma and looks forward to completing this shortly. From January 2017, she received her qualifications to perform Cosmetic and Paramedical Tattooing and especially enjoys this aspect of her employment because it allows her artistic nature to come to the fore.
In her free time Vivienne enjoys gardening, music and reading.
CoVid19
KEY INFORMATION FOR APPOINTMENTS:
---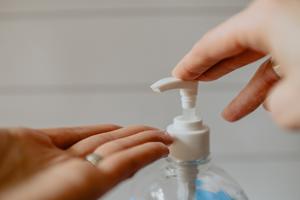 We are able to offer Telehealth GP consultations from Tamworth NSW which are easily accessible via video-call or telephone.
We want to reassure you that we are taking the Coronavirus (COVID0-19) very seriously and while it remains self-limiting for the majority amongst us, it's important to limit the spread to protect the health and wellbeing of the whole population.
With this in mind, we have instituted the following measures:

What we are doing:
Any staff member or practitioner who is feeling unwell or is showing symptoms will be asked not to come to work
Appointments are being spaced out to allow extra hygiene measures & reduce the wait time
We are regularly cleaning door handles and shared surfaces with medical grade disinfectant at the start of the day, hourly throughout the day and at the close of clinic
Clear guidelines/information has been placed in the waiting rooms with regard to hand hygiene and preventative measures
What we ask you to do: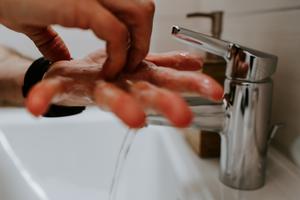 All patients are asked to hand sanitise on arrival and departure
Arrive as close to your appointment time as possible
We kindly request that if you are displaying symptoms of fever, sore throat, cough or flu-like illness that you please call us and we will re-schedule your appointment.