Hair Services

At L'Or Cosmetics and Salon Tamworth, we take enormous pride in representing the highest standards in the hair industry. As industry leaders, we promise to bring you the highest quality service and products avaliable with staff that are upskilling at all times.
Not all hair color is created equal, and at L'Or Cosmetics Tamworth we know it. In effort to reach your hair color dreams, at times we may have to go off menu.
Your hair is the beginning of your style and is the ultimate fashion accessory. Sit back, relax, and let your personal stylist create a look and feel that compliments your lifestyle, enhances your face shape, eye color, skin tone and tells the world who you are.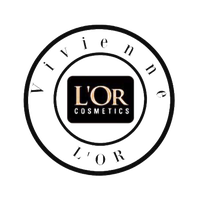 For Anjali Mittra, hair is a passion, A passion that began at a young age. She has steadily crafted a name for herself as a talented hair stylist, colorist and specialist in color correction. Anjali prides herself on making her clients feel renewed and refreshed after every salon experience.
If you're looking for a new style, or a stylist who takes great pride in their work, the give Anjali a call today on 6766 5020.
We offer a number of different bridal packages, call us for a free consult.