Mesoestetic - Asthetic and Medical Treatments

Mesoestetic combines professional treatments and home maintenance products for results with visible and longer-lasting results.
MEDICAL TREATMENTS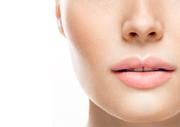 Applied by L'Or Cosmetics specialist Vivienne L'Or, these intensive and effective treatments help correct facial and figure aesthetic concerns. Combining different products leads to high degrees of customisation thanks to adaptable formulas.
AESTHETIC TREATMENTS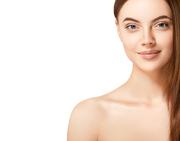 Vivienne L'Or at L'Or Cosmetics applies specialist treatments that are tailored and customised to each patient's needs thanks to application protocols. Designed to optimise results during each and every stage of the process: prevention, preparation, treatment, maintenance and followup.
Depigmentation: L'Or Cosmetics Tamworth offer Cosmelan, the worlds leading professional depigmenting method by Mesoestetic. With dual corrective and controlling action, achieving short- and long-term results by keeping hyperpigmentation under control. Consistng of a salon stage (applied by L'Or Cosmetics) and a home routine serves to both maintain the results obtained in the salon and prevent the appearance of new spots.
Anti-Aging: Offering a range of the Mesoestetic Anti Aging products at L'Or Cosmetics Tamworth, with a professional consult we can combat the first signs of aging, evens out the tone and brings luminosity to the skin. Recommendations depend on skin type and concerns, with Mesoéclat, DNA, Energy C, and Stem Cell options avaliable.
Acne Treatments: Mesoestetic and L'Or Cosmetics Tamworth offer Acnelan, the medical method for the intensive treatment of acne-prone and seborrheic skins. With a unique complex of active ingredients specifically selected for their complementary properties. The formula contains salicylic acid, mandelic acid and sodium lepargilate, which when combined with exclusive bexaretinyl complex have a unique synergistic action that produces deep cleansing and comprehensive renewal of acne-prone and seborrheic skin.
Offering a range of products and services across the Mesoestetic range combating a number of different areas, it is essential to consult a specialist to establish the most appropriate treatment for your type of blemish. Call us for your consult.