Inverell Clinic
How We Can Care for Your Cosmetic Needs in Inverell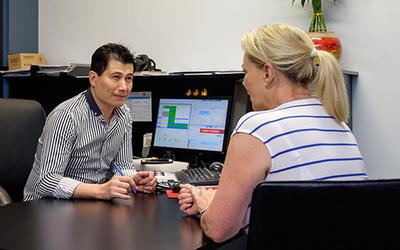 Dr Edward Or offers a range of treatments as part of his weekly clinics, every Thursday afternoon in Inverell after 3pm located at:
Country Fair Complex, Suite 3, 18 Sweeney Street, Inverell.
Offering a range of services Dr Or is avaliable for consultations and appointments.
Injectable Wrinkle Treatments: Professionally administered injections can create a natural-looking reduction in fine lines and wrinkles. With age, our skin becomes more susceptible to wrinkles and sagging. Exposure to sun and years of muscle movement ( squinting, chewing, smiling ) contribute to tissue breakdown of the skin.
Dermal Fillers: Dermal Fillers are designed to add volume, balance and lift to your cheeks, lips and other facial areas. Using a soft tissue dermal filler that adds volume to the skin through tiny injections; smoothing facial folds and wrinkles in areas around the mouth and eyes, Dr Or is committed to the best results for his clients.
Cosmetic Lesion Removal/ Cryotherapy: There is no need to be embarrassed or sensitive about any lesions you may have on your skin. We can remove them to give you the confidence you've been looking for.
Or Medical has an affiliation with L'Or Cosmetics in Tamworth. L'Or is a unique medical beauty salon, which combines beauty treatments with medicine and science. We offer our clients a wide range of services including every day beauty treatments along with providing treatments for patients with skin conditions, post operative scarring and patients who are undergoing treatments such as chemotherapy.
If you are looking for that something extra we are able to offer Mesoestetic products and other cosmetic procedures.